PAKUPAKUAN Artist
私は表現を変えていくことを続けています。その変化の経過を「今月の池田」として毎月Web上で発表し記録しています。
そこで生まれてくる様々な表現の一つ一つを掘り下げたり、それぞれを融合したりすることにより新たな表現の可能性を模索しています。
そしてその継続の先にどのようなものが見えてくるのかに興味をもっています。
「今月の池田」では「変化」をテーマとしあえて様々な表現を試みることにより、さらに新しい表現へと繋がっていくことを期待しています。
I am continuing to change the expression,the progress of the change is announced monthly as "Ikeda of this month" and it records it.
Then I explore the possibilities of new expressions by digging in each one of the various expressions born there and fusing each one.
And I am interested in what kind of things will appear before that continuation.
"Ikeda of this month" expects to connect to further new expression by trying various expressions daringly with "change" as the theme.
【個展歴】
2004 DRAWING EXHIBITION(neutron kyoto / 京都)
2005 「池田孝友展」(ROsquare / 大阪)
2006 「minor change」(Contents Label CAFE / 大阪)
2007 「jackherer」(文椿ビルヂング / 京都)
2008 「The line is controlled」(deem FIVE MANSION GALLERY / 兵庫)
2009 「驚きと調和」(neutron kyoto / 京都), 「ダルマのカルマ」(neutron tokyo / 東京)
2010 「Select of Gambling」(neutron tokyo / 東京)
2011 「Select of Gambling Ⅱ」(中和ギャラリー / 東京)
2012 「ビジュアリズム」(Hair salon & Gallery deem / 兵庫), 「Exception」(中和ギャラリー / 東京)
2013 「アッパー」(Links / 大阪)
2014 「各々が各々」(Links / 大阪), 「Multi」(中和ギャラリー / 東京)
2015 「今月の池田の池田の個展」(Links / 大阪)
2016 「Gallery Select」(中和ギャラリー / 東京), 「ロイヤルストレートフラッシュ」(Linlow / 大阪)
2017 「キレキレ」(Linlow / 大阪)
2018 「39」(gekilin. / 大阪)
2019 「NEKI 今月の池田の新作展」(gekilin. / 大阪)
2020 「今月の池田の個展 - QQQQ」(gekilin. / 大阪)
【Solo exhibitions】
2004 DRAWING EXHIBITION(neutron kyoto / Kyoto)
2005 Kosuke Ikeda Exhibition(ROsquare / Osaka)
2006 minor change(Contents Label CAFE / Osaka)
2007 jackherer(Fumitubaki bld. / Kyoto)
2008 The line is controlled(deem FIVE MANSION GALLERY / Hyogo)
2009 Surprise And Harmony(neutron kyoto / Kyoto), Karma of Darma(neutron tokyo / Tokyo)
2010 Select of Gambling(neutron tokyo / Tokyo)
2011 Select of Gambling Ⅱ(Chuwa gallery / Tokyo)
2012 Visualization rhythm(Hair salon & Gallery deem / Hyogo), Exception(Chuwa gallery / Tokyo)
2013 upper(Links gallery / Osaka)
2014 each is each(Links gallery / Osaka), Multi(Chuwa gallery / Tokyo)
2015 This Month IKEDA(Links gallery / Osaka)
2016 Gallery Select(Chuwa gallery / Tokyo), Royal Straight Flush(Linlow / Osaka)
2017 sharpness(Linlow / Osaka)
2018 39(gekilin. / Osaka)
2019 NEKI(gekilin. / Osaka)
2020 QQQQ(gekilin. / Osaka)
| | |
| --- | --- |
| | |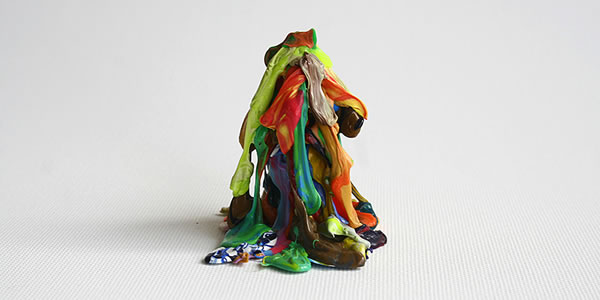 【アートフェア】
2015 「the art fair +plus-ultra 2015」@飯野マサリ(Spiral Garden / 東京)
2016 「神戸アートマルシェ2016」@Linlow / Links gallery(神戸メリケンパークオリエンタルホテル / 兵庫)
2017 「神戸アートマルシェ2017」@Linlow / Links gallery(神戸メリケンパークオリエンタルホテル / 兵庫)
    「ART FORMOSA」@Linlow(eslite hotel / 台北)
    「3331 ART FAIR PRIME PICK」@Linlow(アーツ千代田3331 / 東京)
    「infinity Japan Contemporary Art Show 2017」@Linlow(ミラマーガーデン台北 / 台北)
2018 「Art Fair Asia Fukoka 2018」@gekilin.(ホテルオークラ福岡 / 福岡)
    「infinity Japan Contemporary Art Show 2018」@gekilin.(Royal Nikko Taipei / 台北)
【Art fairs】
2015 the art fair +plus-ultra 2015(Spiral Garden / Tokyo)
2016 KOBE ART MARCHE 2016(Kobe Meriken Park Oriental Hotel / Hyogo)
2017 KOBE ART MARCHE 2017(Kobe Meriken Park Oriental Hotel / Hyogo)
    ART FORMOSA 2017(ESLITE HOTEL / Taipei)
    3331 ART FAIR 2017 PRIME PICK(CHIYODA ARTS 3331 / Tokyo)
    Infinity Japan Contemporary Art Show 2017(Miramar Garden Taipei / Taipei)
2018 「Art Fair Asia Fukoka 2018」@gekilin.(HOTEL OKURA FUKUOKA / Fukuoka)
    「infinity Japan Contemporary Art Show 2018」@gekilin.(Royal Nikko Taipei / Taipei)